As part of the revitalization and rechristening of their education building, Rock Springs Ranch called upon Flint Hills Design to update and expand their educational displays. As part of the FHD team, I worked with Rock Springs from conceptualizing new options for the space through to implementing final designs and installation.
Tasked with encouraging passive learning for the youth campers at the ranch and to provide an alternative when Mother Nature demands to reschedule outdoor activities, we enlisted the illustrator Brad Sneed to inject a distinct and fun set of illustrations to bring the outdoors inside.
The ranch is situated in the beautiful Flint Hills so there was no competing with the natural surroundings literally just outside the doors of the building, but we wanted to visually bring some life inside and pair it with Rock Spring's message of conservation.
The diorama covers a range of broadly defined ecosystems along with the local geology (gotta talk about that namesake spring!). Subtle textural treatments hinted at an organic feeling, and funky shapes pumped up the dynamism. Printing flat graphics was a realistic solution to project constraints, but layering them at various heights and angles enriched the depth of the diorama.
In addition to the primary illustrations from Brad Sneed, I also provided supplementary large background imagery to fill out the display.
Panels were organized into clusters that would be attached together as individual units, effectively grouping pieces of the exhibit into manageable sizes for fabrication and installation.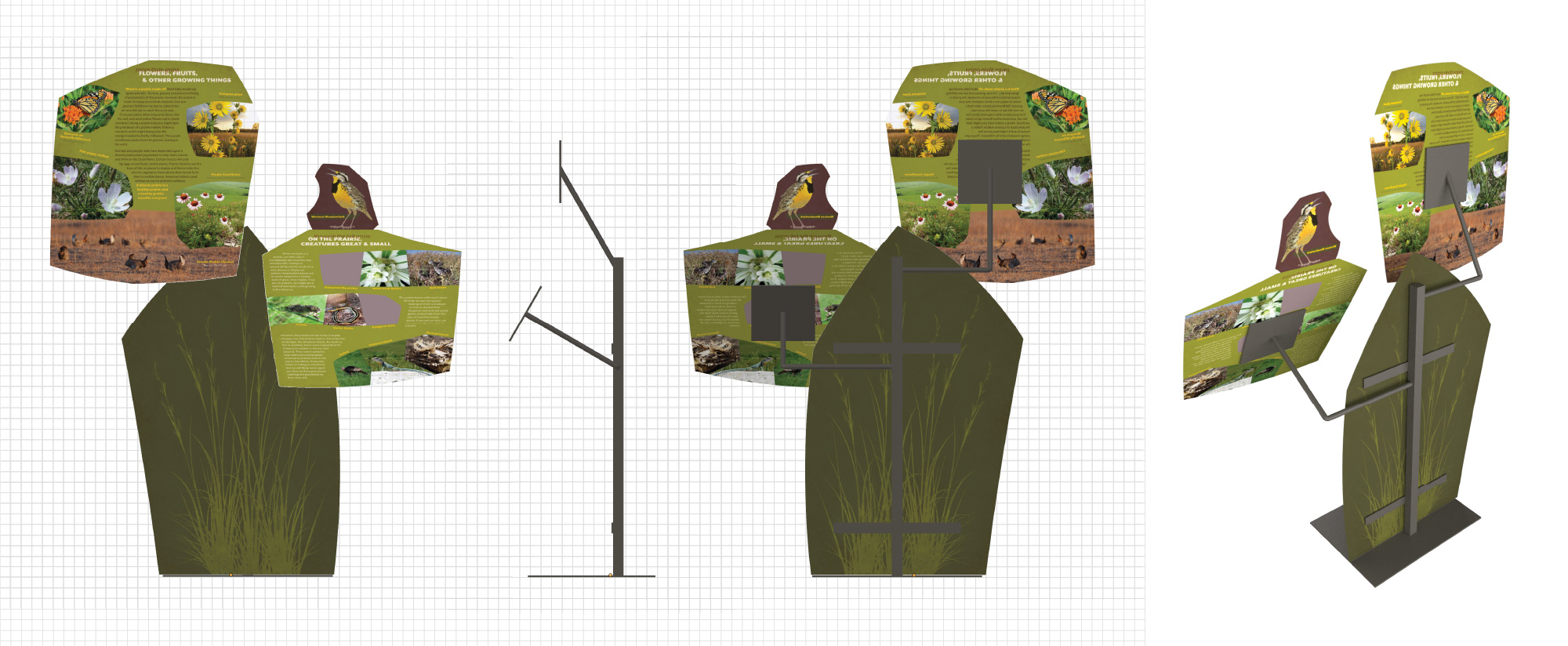 Front and overhead diagrams provided guidance to accurately arrange the various parts of the diorama.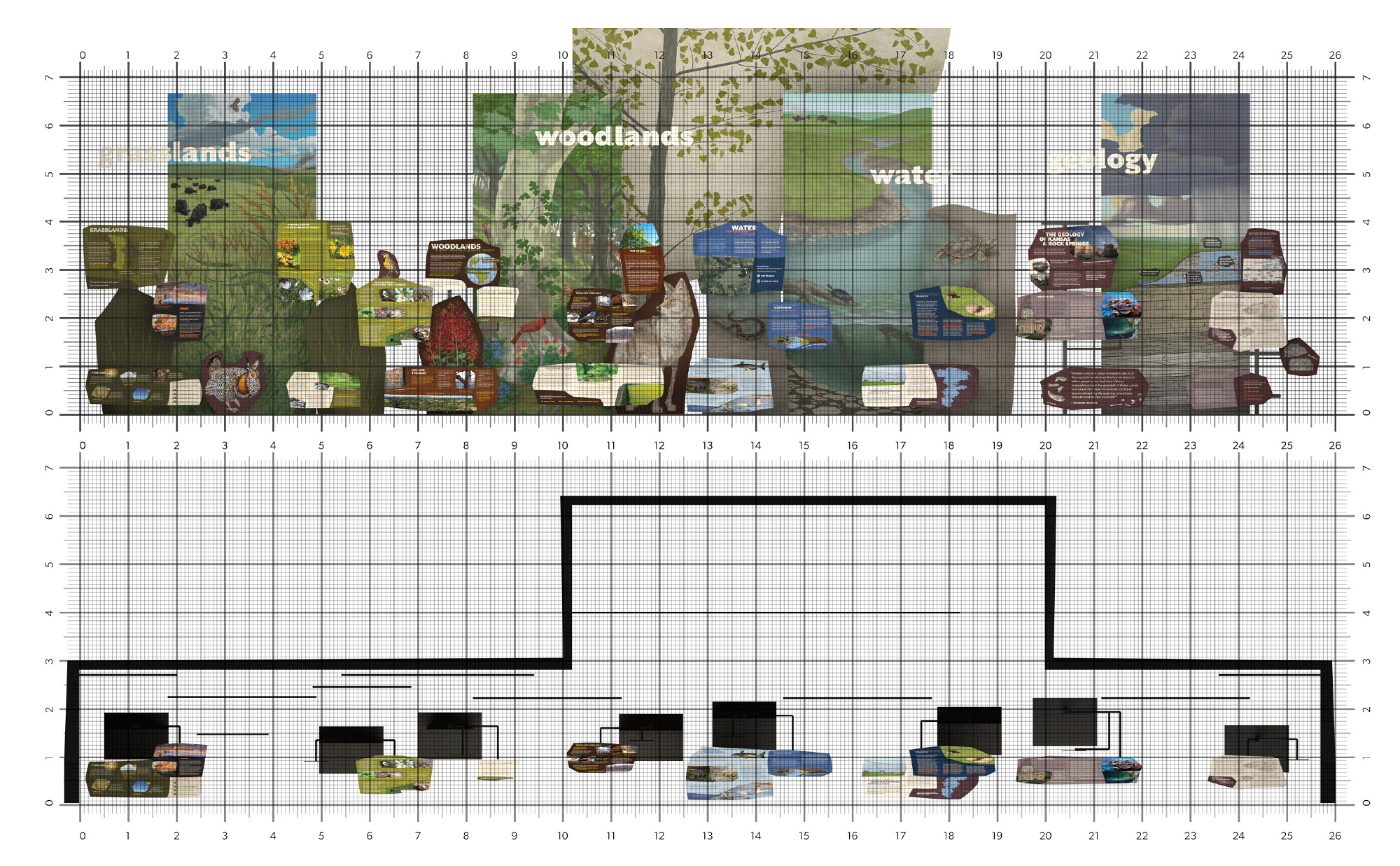 After designing and providing the production team with the details they needed to fabricate the diorama, I got in on the installation of this one!
And I'll leave you with a few shots of the finished ecosystems diorama.